What makes the Premium Lag Switch different? Actually quite a lot!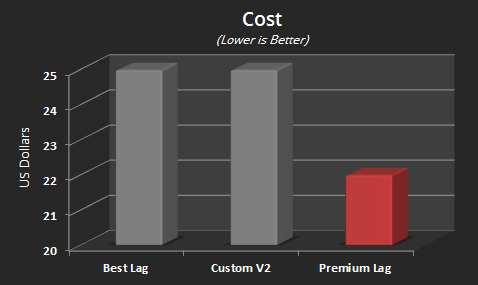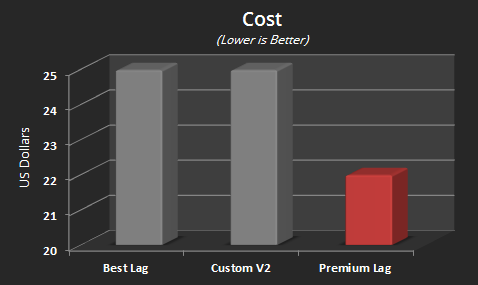 It's affordable. Don't spend extra on pretty colors and lights. All lag switches are virtually identical on the inside. In fact the only difference on the inside of any lag switch is our Stealth Shield technology, which allows you to connect your switch directly to your Xbox 360 or Xbox One. With other lag switches you'll need to spend another $10 on an Ethernet switch just to get started, making our switch even more economical when compared. Costs above include shipping.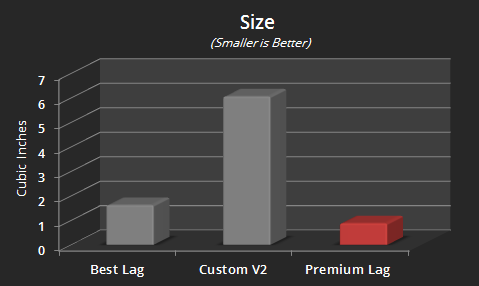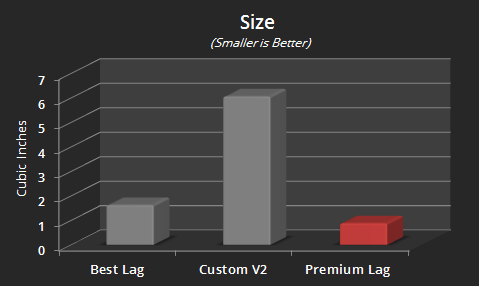 It's small.  No one wants to hold a brick while they play. That's why at Premium Lag we didn't settle for the smallest lag switch on the market, we made the smallest lag switch we could physically fit the components into! Our switch is barely larger than a quarter in area. This also means that we're able to ship you your switch for free!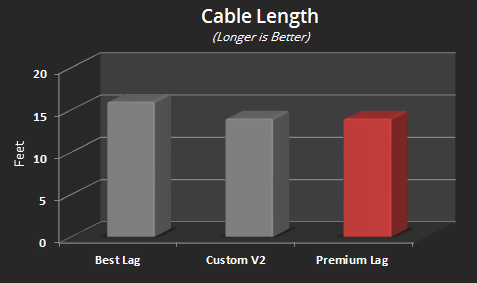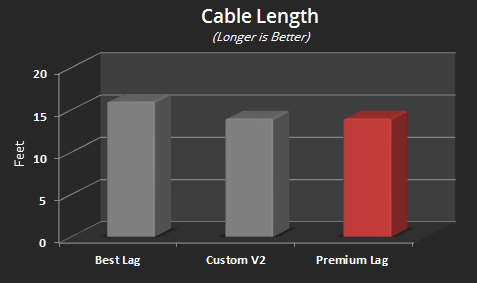 Reaches where you need it. Like other lag switches we offer multiple sizes, but our basic model compared here is 14ft, long enough for most players. We also offer 35 foot and 50 foot cables if you need additional reach! Note that Best Lag advertises a 20 foot cable, but in our testing we found their cable to be only 16 feet in length which is reflected here.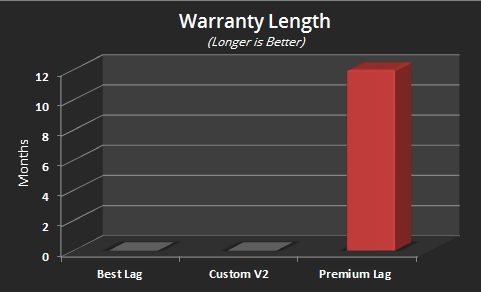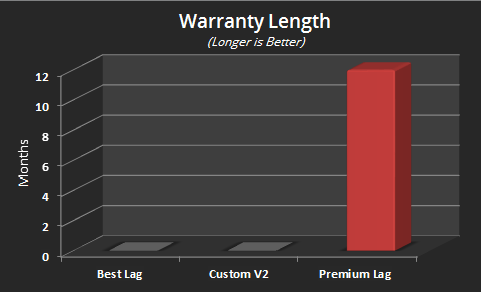 We stand behind our product. Other lag switch sellers make it very clear that once you have their product you're on your own. They'll offer support, but if it's broken on arrival or stops working you'll have to hope they'll make an exception and make things right. With Premium Lag it is our written policy that we will repair or replace any switch that has a problem under our 1 year warranty.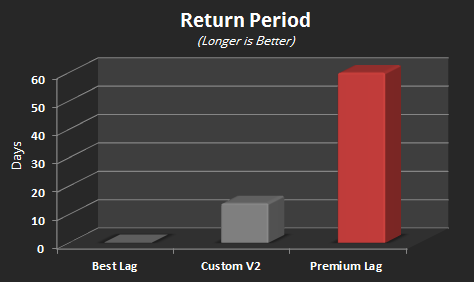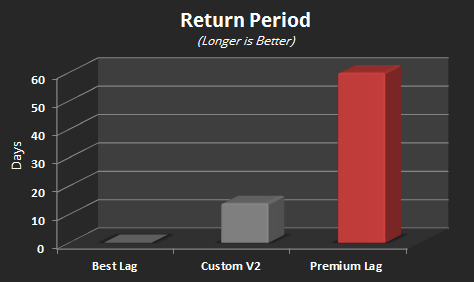 We accept returns. Whether you're not satisfied or just changed your mind you're welcome to return your switch within 60 days for a full refund. That's two full months! Other sellers? Best Lag makes it pretty clear that once you've got the switch they've got your money and that's how it's going to stay. "All sales are final" and "Sorry no refunds" leave you at their mercy if there's a problem with your order. We think that's unacceptable and so should you. If you choose the Custom V2 lag switch at least you've got some time to return the switch if there's a problem. We'd take 60 days over 14, but that's just us!
We've gotten messages from our competitors that they don't like this comparison. If that's the case they should change their policies and let us know. We'll be glad to update our comparison. So far though we haven't seen a change in their policies.